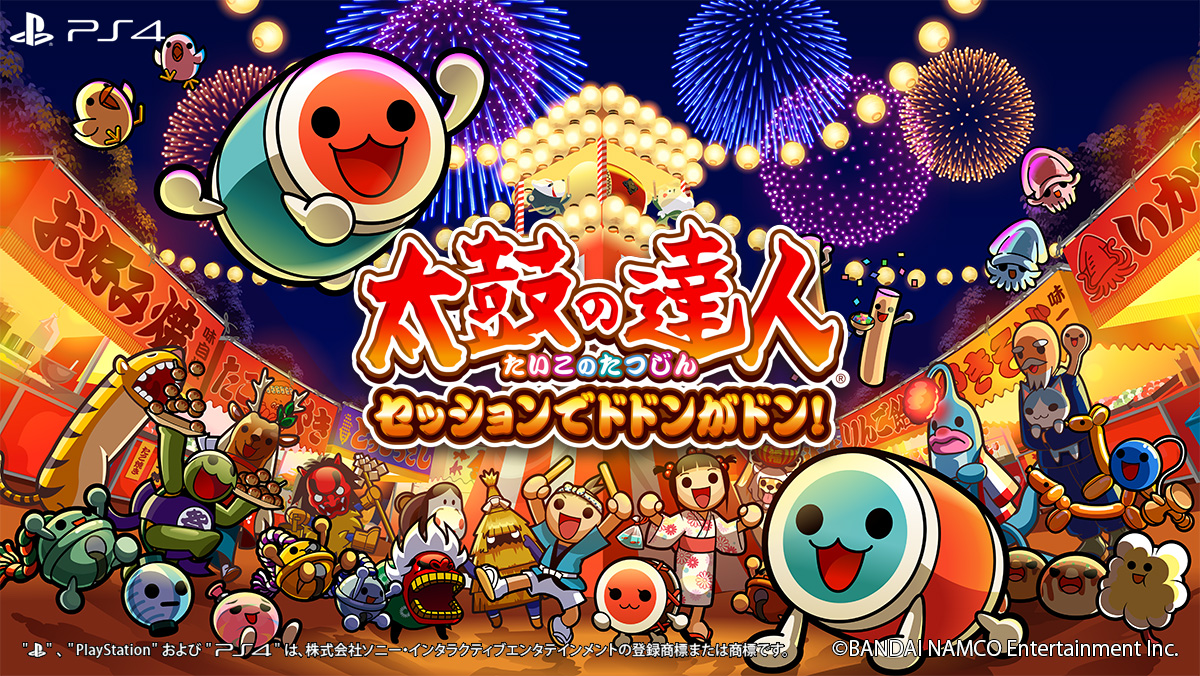 The Taiko Team's radio silence was broken by the late-day announcement of the first DLC packs for the soon-to-be-released PS4 Taiko debut title. Venture with us after the jump for the full rundown!
Donder Pack Vol.1 (October 26th, 2017)
Kaichu Teien o Motsu Shoujo (懐中庭園を持つ少女)
Harunaba feat. Chihiro Ishiguro
NEW!
Gunslinger Cinderella (ガンスリンガーシンデレラ)
Dokidoki Munekyun Omatsuri Time (ドキドキ胸きゅん おまつりタイム)
Pastel Dream (パステル ドリーム)
Yuugen no Ran (幽玄ノ乱)
Zeami
Donder Pack Vol.2 (November 30th, 2017)
Konamono☆ (コナモノ☆)
Go Takuro
NEW!
Kaidan (χ談)
Kaneko Chiharu
NEW!
UNDEAD HEART (Ikari no Warriors) (UNDEAD HEART (怒りのWarriors))
Eizo Sakamoto × Yusuke Takahama
NEW!
Shiritsu Takama-ga-hara Gakuen Koukou Kouka (私立高天原学園高校・校歌)
D.watt (IOSYS) feat. Np Hiko Inuta & Yamamoto Momiji
NEW!
Yami no Mahou Shoujo (闇の魔法少女)
Silver Forest feat. Aki
It's a Namco Original party where even some picks among the most recent tunes are welcomed!
On top of these reveals, we're now aware of the purchase bonus for the Season Pass-y formula for the Donder Pack Vol.1-6 bundle. Those who are willing to purchase the six-pack combo, in fact, will also receive the recently-launched Namco Original
Infinite Rebellion
as an exclusive bonus! While there's no info about its delivery date yet, it sure is a pretty flashy incentive, isn't it?
Link to original post